Top of Page
Home>
Village Pages>
Thornby>
Village News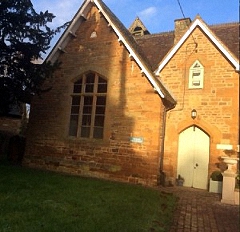 Don't forget to check our Events Diary for more information on events in all our villages and surrounding area.
THE RED LION, THORNBY
Quiz nights: Grab a team it's Quiz Night!
Sunday 29th December
Maximum of 6 in a team.
Entry £2 per person. 6.30pm.
NORTHAMPTON MALE VOICE CHOIR
Coming soon by popular demand
Northampton Male Voice Choir
Saturday 7th December 2019
at
St. Helens Church, Thornby
7pm start.
Tickets £10.00 including refreshments
Ring 01604 743860
VILLAGE HALL
Thornby Village Hall is available to let
This small and intimate Village Hall is suitable for Childrens' Parties, Meetings, Talks, Demonstrations, Yoga, Sales etc.
For more information contact 743860.
Thornby
Sunday 15th at 3pm
Join us at St Helens Church!
The Red Lion has won the Carlsberg UK Northamptonshire Food and Drink Awards in the 'Community Pub of the Year' category.
Local news from the Northamptonshire villages of Cold Ashby, Cottesbrooke, Creaton, Guilsborough, Hollowell & Teeton and Thornby.
Last updated Monday, December 2, 2019
Copy deadline for next printed edition: Monday 6th January 2020