Top of Page
Home>
Village Pages>
Thornby>
Village News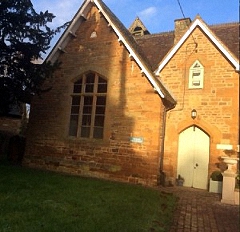 Don't forget to check our Events Diary for more information on events in all our villages and surrounding area.
The Beer Festival is back for the seventh year running! This year we've gone for a Caribbean theme in a bid to guarantee a nice sunny weekend (we've jinxed it now haven't we!). Think Rum, pineapples & floral shirts :-) !
We'll be starting off the weekend on the Friday night with some great music from Red House Lane. Saturday night we'll be partying with the Nanna Radleys once again and on Sunday we'll be chilling out with The Sam Wilkinson Band, followed by a quiz in the evening for anyone still standing! We'll also have our fabulous face painter, bouncy castle, kids entertainment, and we'll be raising funds to contribute to the village defibrillator fund. We hope to see you all then! Simon & Louise
Quiz nights:
Grab a team
It's Quiz Night!
Sunday 28th July; Sunday 29th September; Sunday 29th December
Maximum of 6 in a team. Entry £2 per person. 6.30pm.
Supper Club 2019
4 seasons, 4 supper clubs...
A special evening of food & drink celebrating the seasons. Our Chefs will prepare a beautiful tasting menu using fresh, local, seasonal produce at its best.
Proven to be a very popular evening, book now to secure your table (advanced bookings only).
Spring - 30th May; Summer - 29th August;
Autumn - 14th November
Call us on 01604 740238 For more details
MISSING CAT
Ginger and white short haired male cat. Last seen on Saturday 27th April . collar but he does have a microchip. Missing from Studgroom Cottage, Cold Ashby Rd, Thornby. If you have any information then please call Jess or Gary 740839 or 0797 4379512.


Also - if you check your shed, garage or outbuildings then we would be most grateful.
FARM WALK
Once again we were fortunate to have fine weather for our annual farm walk.We had a good number of walkers with only a few giving in to riding in the trailer although it was quite a long walk this year – "up hill and down dale" having access to farmland we hadn't walked before with views stretching across to Coventry and Birmingham.
As usual we had an excellent lunch at Thornby House and the day was enjoyed by everyone who came.
Hover over an image to see it enlarged
Local news from the Northamptonshire villages of Cold Ashby, Cottesbrooke, Creaton, Guilsborough, Hollowell & Teeton and Thornby.
Last updated Friday, May 31, 2019
Copy deadline for next printed edition: Friday 5th July 2019