Top of Page
Home>
Village Pages>
Thornby>
Village News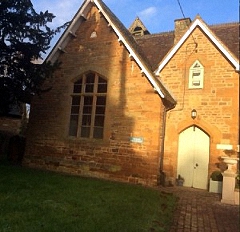 Don't forget to check our Events Diary for more information on events in all our villages and surrounding area.
FARM WALK REPORT
How lucky we were for our walk on May 6th.Glorious weather and a lovely lunch and pleased that Chris, Judy and Allison could join us for lunch.We missed Lucy who is still in hospital recovering from her fall when she broke her leg.
VOLUNTEERS?
Is there anyone willing to give between two and four hours a month to assist our two volunteers who look after Thornby Churchyard to help maintain the high standard already achieved. Mainly mowing - hours to suit yourself.
For more information please contact Barbara Tanser on
01604 740505.
Thornby Church Flower Festival
18th and 19th August
2pm to 5pm
Depicting Musicals Through the Years, including; Joseph and His Amazing
Technicolour Dream Coat,
My Fair Lady,
Oklahoma,
Oh What a Lovely War,
White Christmas,
Mary Poppins and many more.
Take a walk down memory lane, remember some great shows and see the lovely flower arrangements in our beautiful church.
Afternoon tea in the Village Hall
Tombola, Bric-a-brac and Raffle
Local news from the Northamptonshire villages of Cold Ashby, Cottesbrooke, Creaton, Guilsborough, Hollowell & Teeton and Thornby.
Last updated Wednesday, June 20, 2018
Copy deadline for next printed edition: Sunday 1st July