Top of Page
Home>
Village Pages>
Thornby>
Village News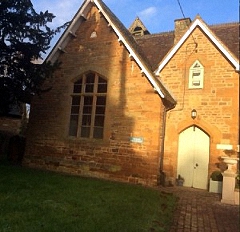 Don't forget to check our Events Diary for more information on events in all our villages and surrounding area.
Thornby Village Hall
Management Committee.
BIG BREAKFAST held on 3rd February 2019
A big big thank you to all who supported our Breakfast fund raising event on 3rd February.
The event was very successful, the support excellent and £274 was made for The Bell Tower.
Thanks to the hard working committee for their efforts and to all who made this event so successful.
We will be back!!!!
Ann Galpin
FARM WALK
The farm walk this year is taking place on
Sunday 5th May
Meeting at The Red Lion at 10am prompt.
Carrying on from last year we are again having the opportunity to walk or ride on the trailer or both whilst also stopping off and having the chance to hear about special projects taking place on the farm.
Tickets £6.50 with children half price. All proceeds to Thornby Church.
Refreshments will be available at Thornby House following the walk and non-walkers are also welcome to join us for lunch.
Sorry no dogs.
For further information and booking please ring Barbara Tanser on 01604 740505.
Last year's Farm Walkers enjoying the trailer ride
Local news from the Northamptonshire villages of Cold Ashby, Cottesbrooke, Creaton, Guilsborough, Hollowell & Teeton and Thornby.
Last updated Sunday, March 31, 2019
Copy deadline for next printed edition: Monday 6th May 2019