Top of Page
Home>
Village Pages>
Thornby>
Village News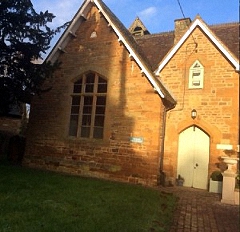 Don't forget to check our Events Diary for more information on events in all our villages and surrounding area.
Thornby Village Hall
Management Committee.
It's back by popular demand!
BIG BREAKFAST
Sunday 3rd February 2019
9.0am to Noon
Thornby Village Hall
Variations of breakfasts
Full English £7.50p
Look forward to seeing you then!
Contact Ann Galpin: 01604 743860
A CRACKING SUCCESS!
Our grateful thanks to the villagers of Thornby for their support in our Cracker Draw. It was so good to see the Village Hall full with happy faces.
Sincere thanks to those folk who so generously donated prizes. £320 was raised towards the Bell Tower Fund. Thank you all again.
Local news from the Northamptonshire villages of Cold Ashby, Cottesbrooke, Creaton, Guilsborough, Hollowell & Teeton and Thornby.
Last updated Thursday, January 31, 2019
Copy deadline for next printed edition: Sunday 3rd March 2019