Top of Page
Home>
Village Pages>
Creaton>
Village News
Don't forget to check our Events Diary for more information on events in all our villages and surrounding area.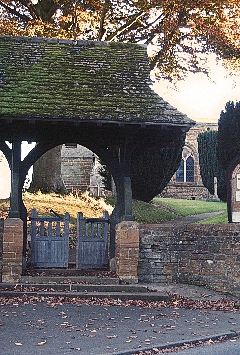 CREATON W.I.
We meet at the United Reform Church in the High Street at 7.30pm on the second Wednesday of each month. If the meeting is to be held at a different venue this will be stated.
April 10th A brief History of English Folk Music with Andrew Castley and the Cut and Caper band. Open meeting all visitors welcome £3
May 8th Resolutions
We welcome you either as a guest or a new member. Come along to meet old friends or make new ones.
Please contact Daphne on 01604 505546 for more information.
WALKING GROUP
With Spring definitely in the air the Creaton Walking Group have been enjoying the unexpected warm weather with lovely walks in both the Brixworth area and over the border in Foxton, Leicestershire. As always it has been a pleasure to welcome new walkers and enjoy their conversation, company and love of the countryside.
Walks take place on the second Saturday of the month and are about 8 miles in length followed by an optional pub lunch. Meet at Creaton lychgate at 10am. We look forward to seeing you!
FOSM HISTORY GROUP
Saturday April 27th
St George's Night at Creaton Village Hall
A themed four course meal and a free glass of port
Licensed bar and raffle
Tickets £15
Phone 505406 for tickets and for special dietary requirements.
Saturday May 18th
Coach trip to Baddesley Clinton
This is a fascinating National Trust stately property in Warwickshire. There may be a few seats on the coach available for late bookings. If interested phone 505406.
CREATON SINGERS
The Creaton Singers are delighted at the increase in their numbers and are now looking for new premises to practice! New members always welcome, especially Tenors and Basses.
The Creaton Singers will be providing the entertainment for the St George's Night celebration, organised by the Friends of St Michael's History Group on the 27th April and will be singing a range of English songs from across the decades.
You can also come and hear the Creaton Singers at Creaton in Bloom on Sunday 2nd June at 2:30pm and again at 3:30pm in the United Reformed Church on Creaton High Street whilst enjoying a delicious cream tea.
GETTING THE DUCKLINGS ALL IN A ROW
At the end of last year the fate of Creaton Primary School was sealed when it closed. Not only was this a sad end to a long history of education in the village but it brought about concerns for the future of the premises. It also brought about great concern for the future of Ducklings the pre-school that operates out of the school buildings.
However, thanks to the trustees and the hard work of the Manager, Emma Connor, it looks like the future will be good as Ducklings are currently in negotiation with Northamptonshire County Council to take on the lease of the property for an initial period of five years.
If this all goes according to plan, Ducklings are hoping that Creaton and the local communities can make use of
the space as they do not need all of the
building. "We would like to see the site become a community hub" says Emma, "somewhere where community groups can meet."
Despite having a very active Village Hall, or perhaps because it is very well used, the local ballet classes have said that they are interested in setting up in the old school, as are a few other groups that have outgrown their current premises. "We have also thought of providing community allotments to the village as there are no allotments in Creaton".
Of course, taking on the whole site will not be straightforward as there will be lots to look after and Emma hopes that there will be practical help with the maintenance of the buildings.
For Emma this big step means that they can realise their ambitions to expand the number of children they look after. "We have 46 families on our books at the moment but we can only take 26 children at one time. It will be great to give places to children on the waiting list. It also means that we can work on our plans to bring in wrap-around-care with a Breakfast Club, an After-School Club, and a drop-off and pick-up service to and from school."
So, a very busy future ahead for Ducklings and another exciting opportunity for the communities in and around Creaton. If you would like to find out more, Ducklings are holding an Open Day on April 6th where you can see all the premises and, I am told, there might be some Easter Eggs!
Emma Connor
Manager of Ducklings Pre-School
OVER THE COUNTER - Tales from Creaton Village Shop
It's great when milestones come along as they let you take stock and in the case of Creaton Village Shop this will be literally the case. We have been open for six months and although we are very bashful, we do think that we have done a pretty good job so far.
We have sold lots of milk, bread and cold meats; surprised some shoppers that we have a range of gluten-free foods and even some that are dairy free. We have also surprised many shoppers by what good value the products are.
It's not been all plain sailing but we have put the break-in behind us, cleaned up the mess and carried on. The customers hardly noticed. And we still have a lot to learn—like how do we tell people that we sell coffee and tea to go? Perhaps we'll look for a volunteer who would like to wear a board and walk up and down the main road, and another person in the shop to point out where the machine is!
We have also tried to meet every eventuality or at least try to get what the customer wants. A van driver who usually passes through the village about lunchtime calls in for his regular beef sandwich. Rarer orders have included venison steaks (there's posh). If you cannot see it, please ask.
Behind the counter there have been a few changes. Sam and Myra, two of the original paid staff have moved on to other things and Sue has been joined by Bev and Andy. Of the excellent volunteers, Arthur has stood down, or rather sat down as his knees are playing him up, and we have taken on a couple more slightly younger ones including Heather who is now our youngest volunteer at 15!
OPEN DAY
Ducklings Pre-School
Saturday
6th April
Local news from the Northamptonshire villages of Cold Ashby, Cottesbrooke, Creaton, Guilsborough, Hollowell & Teeton and Thornby.
Last updated Sunday, March 31, 2019
Copy deadline for next printed edition: Monday 6th May 2019