is now open for business!
See the full article on our Home Page.
Opening times are:
Monday to Friday, 07:30 to 18:00
Saturday & Sunday 08:00 and 12:00
The Post Office counter is open at the same time.
Top of Page
Home>
Village Pages>
Creaton>
Village News
Don't forget to check our Events Diary for more information on events in all our villages and surrounding area.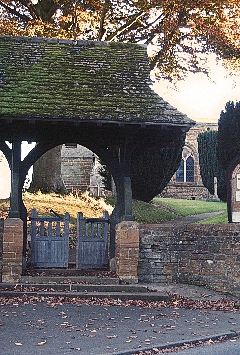 CREATON W.I.
We meet in the United Reform Church
(next to the Post Office) at 7.30pm on the second Wednesday of each month. If the meeting is to be held at a different venue this will be stated.
October 10th AGM
November 14th Nene View Dairy by Chris Twell
We welcome you to our meetings as a guest or a new member.Come to meet old friends or to make new ones.
Please contact Daphne on 01604505546 for more information.
WALKING GROUP
The glorious summer weather has been a real bonus to walking this summer.The Creaton Walking Group explored the delights of the Leicestershire Langtons and also closer to home around Harlestone and Holdenby.
New walkers continue to join this friendly group, which is always a pleasure. Walks, which take place on the second Saturday in the month, are about 8 miles and circular, ending with an optional pub lunch.Meet at the lychgate at 10am
Dates of next walks:
13 October; 10 November; 8 December
CREATON SINGERS
By the time you read this the Creaton Singers will have performed at the concert in Spratton church featuring the Northampton Male Voice Choir.If you came and supported us, we hope you had a great evening.
The Creaton Singers have decided to make a recording of their favourite pieces as a momento of the fun times they have singing.A challenging experience!
Hard to believe, but Christmas will soon be upon us, so practice has started for the annual concert starting on the Green and processing to the Village Hall. This will be held on Tuesday 18 December, so put it in your diary now.It gets Christmas week off to a great start!
History Group
Thursday 18th October Richard Mosey Stately Housekeeping
Thursday 8th November John Buckell Women at war
7.30pm at St Michael and All Angels.
Come and join us for fascinating talks followed by complimentary refreshments
Members and children free Visitors £3.50
CREATON GRANGE ALES: A NEW LOCAL BREWERY IS LAUNCHED
A formal press launch event for Creaton Grange Ales, one of Northamptonshire's newest Microbreweries was held recently and members of the Village Link editorial committee were delighted to attend.
Creaton Grange Ales is a family run craft microbrewery based in Creaton. Started in 2017 by Ed Matts the mission is to create a fine hand crafted small batch beer, using quality local ingredients. Having been busy renovating the brewery, crafting the three beers, and building their brand for the past few months, it is now ready to formally launch.
Creaton Grange has been the heart of the Matts family farm for over 100 years and this closeness to nature and the agricultural supply chain is built in to the ethos of the company. When selecting suppliers and ingredients Ed has the mantra "local first".


Creaton Grange Ales proprietor, Ed Matts
Village Link team members Sarah Dalzell, Doug McEwan and Mark Revitt-Smith enjoy sampling the new brew.
Hover over an image
to see it enlarged
Local news from the Northamptonshire villages of Cold Ashby, Cottesbrooke, Creaton, Guilsborough, Hollowell & Teeton and Thornby.
Last updated Wednesday, October 3, 2018
Copy deadline for next printed edition: Wednesday 7th November 2018